You should be angry. You must not be bitter. Bitterness is like cancer. It eats upon the host. It doesn't do anything to the object of its displeasure. So use that anger. You write it. You paint it. You dance it. You march it. You vote it. You do everything about it. You talk it. Never stop talking it.
Bestie has "dropped," meaning the baby is sitting really low in her abdomen, and apparently that means she could go into labor any day now. The next step would be for her to blow a "mucus plug" (don't look it up) and that is so delightfully horrific I keep sending her emails that just say mucus plug.
ackb:

(via Students help Emma Sulkowicz carry mattress to class in first collective carry)

I did not expect to be moved by a positive turn of events in this story.

Well now I'm tearing up at my desk. Nothing should be stronger than protecting and caring for your fellow women.
This just made me BREAK DOWN at my desk.
I NEED THIS SWEATSHIRT. They also have it in gray, but ooof it's so expensive.
It's never, never, never the woman's fault. No man has a right to raise a hand to a woman. No means no. […] The one regret I have is we call it domestic violence as if it's a domesticated cat. It is the most vicious form of violence there is, because not only the physical scars are left, the psychological scars that are left. This whole culture for so long has put the onus on the woman. What were you wearing? What did you say? What did you do to provoke? That is never the appropriate question.
—
Joe Biden on Today this morning (h/t Joy)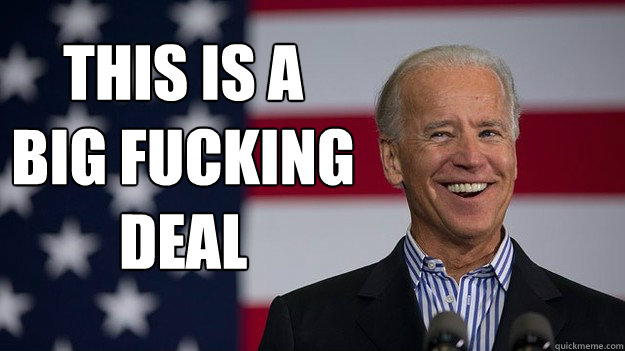 I was so mean to someone at work today for victim-blaming Janay Palmer and I don't even feel bad about it. I literally walked into that discussion right after a therapy session with a woman who desperately wants to leave her abusive husband but is terrified that he's going to kill her or hurt her infant son. So I had zero patience for stupid shit.
Pro tip: don't EVER ask "why doesn't she just leave him?" The answer is "probably for a million reasons you would never understand, just shut the fuck up and try to be there for her."
My mom just corrected me- apparently my dad didn't SLIT the tires, he LET THE AIR OUT. And it wasn't a dude, it was two shitty women. So, to be clear: my dad let the air out of two shitty ladies' tires because they stole a parking space from him and my mom. And mom said she doesn't remember being pregnant at the time but I remember being told this story more than once and she was always pregnant in it.
I come by it honestly. My dad once slit a guy's tires because the guy took a parking spot he and my mom were waiting for. In his defense, my mom was super pregnant at the time and they'd been waiting for the spot for a while, but like…he slit a dude's tires.
Guys I just road raged at someone so hard that I almost followed him home so I could burn his house down and salt the earth. I'm kind of embarrassed. Someone make me feel better about my poor emotional regulation.
My mom used to dress up in a trench coat and play Inspector Gadget with me when I was a little kid. I'd put my hair in pigtails and throw an old leather satchel over my shoulder (in hindsight I'm 99% sure my mom bought me that leather bag at Goodwill for specifically this purpose,) strap a big ass watch onto my wrist and run around the house pretending to be Penny. 
Basically my mom is the best, and so is Inspector Gadget.